Welcome to SIGN WINE & DINE
A place of pleasure and exclusivity.
Immerse yourself in the picturesque ambiance of our elegantly designed wine cellar and let decades of fine wines enchant you, along with a unique culinary experience.
The rustic charm of our handcrafted oak table, created by the renowned artist Javier Alvarez, sets the perfect stage for a meal that will remain in your memory for a long time.
Our passionate kitchen team, led by Chef Luca Langiu, dedicates themselves to each and every ingredient with devotion. This allows us to create unique delights that cater to your individual preferences. Whether it's a selected multi-course menu or an exquisite Tavolata – at our place, no culinary wishes are left unfulfilled. Our specialties range from the Kaiser Krone to the St. Giving Turkey and much more.
In our WINE & DINE room, you have full control over your dining experience. Customize the ambiance to your taste, be it the lighting, temperature or background music. Your satisfaction is our priority, which is why smoking is even permitted. Explore our Private Dining Room for undisturbed enjoyment.
Visit us and experience the ultimate culinary journey in an atmosphere of unparalleled elegance and privacy. Your taste buds will thank you for it.
SIGN WINE & DINE – Private Dining & Chef Table
Our kitchen spoils you with exquisite international Tavolatas during lunch and dinner. Let yourself be inspired by the recommendations of our head chef.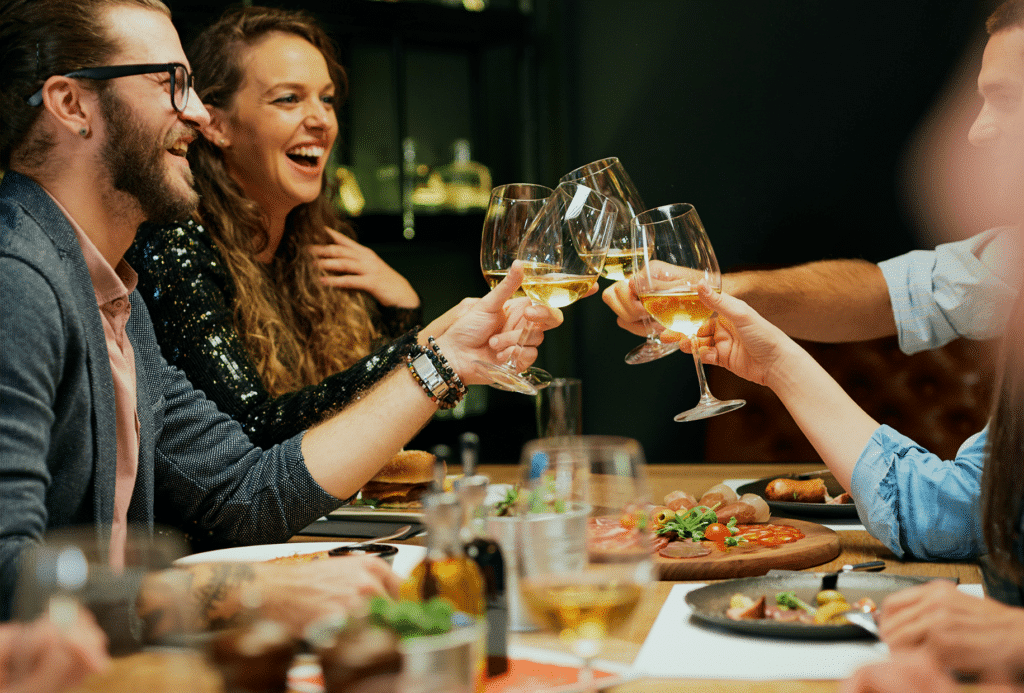 If you are looking for an unforgettable culinary experience, then you should definitely experience our Wine & Dine events.