Discover SIGN Grill as the ultimate grilling experience for 2 people or groups of up to 21 people – a unique offering in Switzerland.
Our events are a highlight for every barbecue enthusiast and meat connoisseur. At SIGN Grill, you can fully focus on grilling while we take care of the rest. Our selection of well-aged meat and fresh vegetables is unparalleled and will delight you.
We prioritize handmade delicacies prepared with love and passion. We only use the finest ingredients and emphasize quality and freshness. All of this, combined with a relaxed and casual atmosphere that is nearly smoke-free, allows you to enjoy not only the food but the entire experience to the fullest.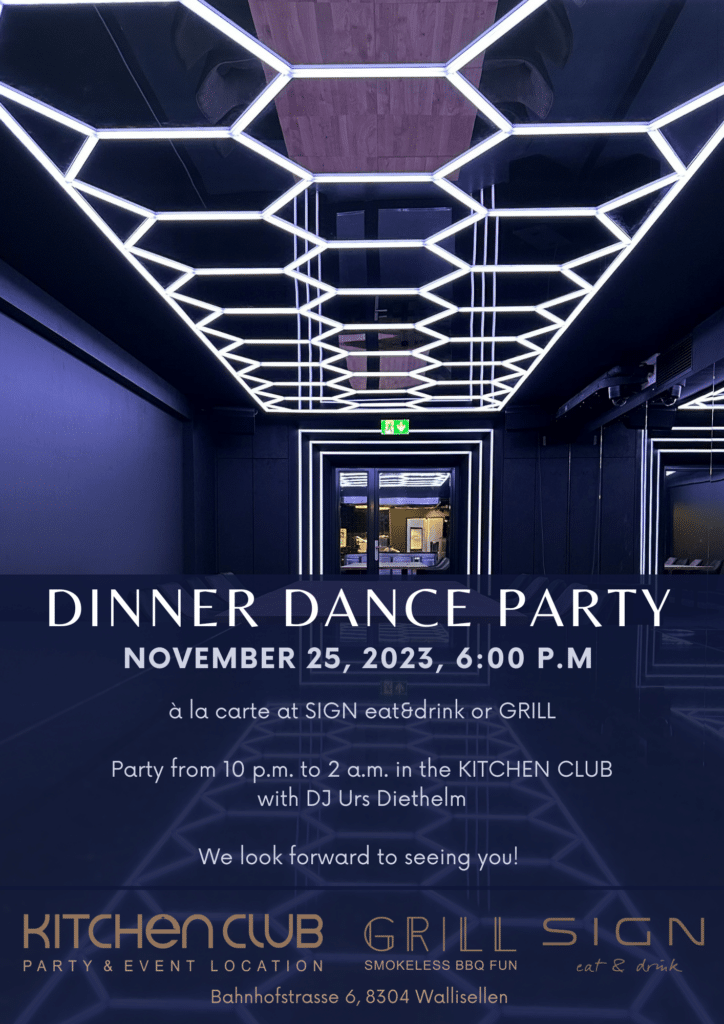 Dinner Dance Party
When: November 25, 2023
Where: Dinner at the Grill followed by a party at the Kitchen Club
Cost: à la carte dining, club entry free