Your unique event and party venue!
Discover a culinary experience of a special kind in our show kitchen. With us, you not only enjoy exquisite delicacies but can also witness the preparation live. Our state-of-the-art audio, lighting and video system, including an impressive floor-to-ceiling 4K television measuring 8 meters in length, brings the kitchen to life. Delight your palate while enjoying spectacular views of outer space, desert landscapes, breathtaking natural panoramas or fascinating underwater life. With our innovative technology, almost all ideas and themes can be realized.
We offer a variety of event possibilities: from cooking and baking classes for all age groups, exclusive supper club dinners, to inspiring thematic dining & travel experiences. We are also your perfect choice for special occasions such as birthday and anniversary celebrations, corporate events, product training and team-building activities. Our premises can accommodate groups of 12 to 24 people for dinner and event formats, while our Apero Riche, Flying Dinner and Dance Parties can accommodate 40 to 60 people.
Under the guidance of Luca Langiu, our talented culinary team takes you on a journey to culinary heights. Our dessert maestro, Daniele Orlando, creates sweet masterpieces that enchant your palate. Additionally, we are regularly supported by renowned chefs from Switzerland and abroad to continually offer you new and unique taste experiences.
Our dedicated events team is available at all times to provide you with competent advice and to make your event an unforgettable experience. Whether you are planning a private celebration or hosting a corporate event, we create moments that stay in memory.
Visit us at SIGN KITCHEN CLUB and immerse yourself in a world full of indulgence and entertainment!
SIGN KITCHEN CLUB – Your Party & Event Location
Our kitchen pampers you with exquisite dishes during lunch and dinner, while you enjoy our cooking show. Let yourself be inspired by the menu recommendations of our head chef.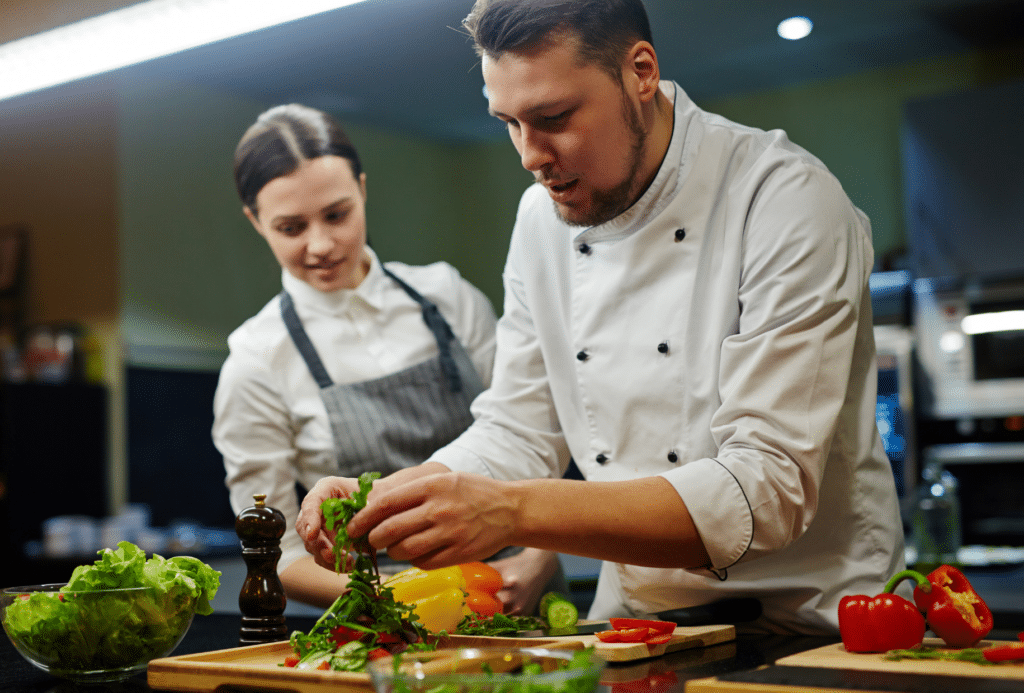 If you are looking for an unforgettable culinary experience, then you are in the right place at SIGN KITCHEN CLUB. Take part in this unique culinary experience.