 Your provider for freshness and innovation in culinary arts.
Quality and freshness of our products are always our focus, as we believe in a cuisine that invigorates your senses.
Our second priority is reducing food waste. Therefore, we don not serve dishes as buffet servings, but in portions – presented in glasses, on small plates or artistically arranged in the form of an appealing buffet.
With our wide range of cold and hot dishes, national, international, and exotic creations, we cater to every culinary desire. Whether you are a vegetarian, vegan or prefer a gluten-free or lactose-free diet – our head chef, Luca Langiu, and his team conjure an impressive variety of dishes to suit every taste. And for a sweet ending, you can enjoy the fantastic desserts prepared by our in-house pastry chef, Daniele Orlando.
Our friendly and experienced catering team is dedicated to pampering your guests, whether it's for a snack, aperitif, aperitif riche, flying lunch and dinner or a barbecue. Our service is designed for up to 60 people and we're happy to accommodate inquiries for larger groups.
Part of our service includes a non-binding consultation. We listen to you, understand your needs, and provide tailored solutions for your event.
Visit us at SIGN CATERING in Wallisellen – because we are more than just catering. We're fresh, unique and passionate about what we do.
Contact us today to plan your next catering event and savor culinary delights.
SIGN Catering – fresh & different
We are happy to support you in the following areas:
–  Menu and beverage selection
–  Event organization

–  Entertainment and infrastructure

–  Design of menu cards & table plans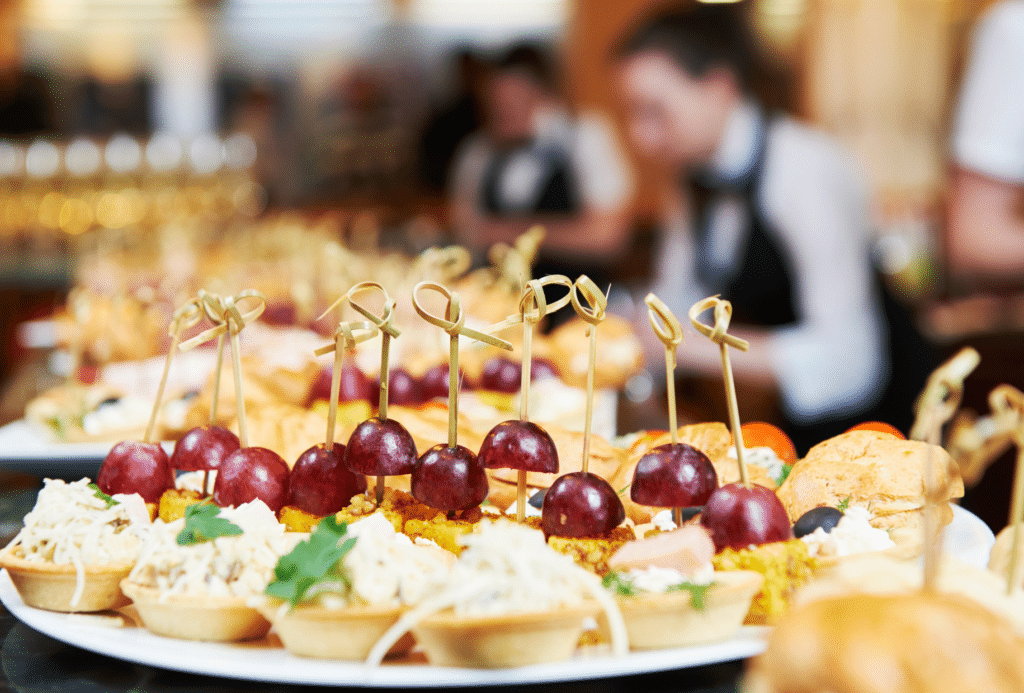 Located centrally in Wallisellen and just a few minutes away from the city – SIGN is your perfect event partner in Zurich. We are delighted to welcome you and introduce you to the Rooftop and Auditorium along with all its possibilities.